Electroless Nickel Plating and Metal Finishing
Electroless Nickel Plating and Metal Finishing
AST is a high quality metal finishing company that specializes in electroless nickel plating, gold plating, silver plating, plating on magnesium, tin plating, electrolytic nickel plating, passivation and chemical conversion coatings. A large percentage of AST's customers are OEM's and high end machine shops that have stringent quality requirements. Contact us today to discuss your project.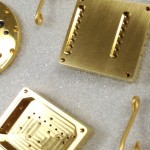 We are the largest electroless nickel plater in Colorado with eight dedicated lines to accommodate various substrates and sizes. We are also the largest precious metal plater in the region specializing in gold, silver and platinum.
Meeting the specialized needs and difficult quality requirements since 1967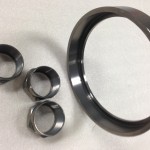 PEN-TUF/EN® is an Electroless Nickel Composite coating containing particles of PTFE evenly dispersed in a Nickel Phosphorus matrix. During the plating process the PTFE particles are suspended in the Electroless Nickel bath creating a uniform co-deposit.
Advanced Surface Technologies
AST regularly assists with the design of parts to optimize quality and productivity or to meet specialized needs and particularly difficult quality requirements.