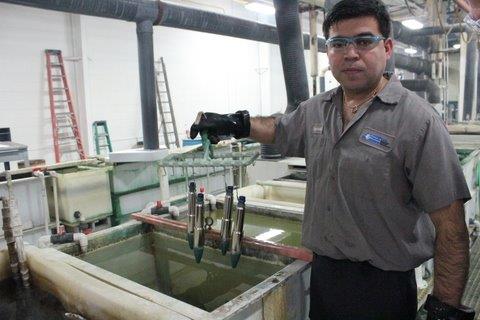 Get in on the ground floor and get the best help!
Advanced Surface Technologies can help you get the right plating solution for your product if you come to us early. We can customize our metal plating process to your needs. Not long ago we got a new client who came to us late in the process and wanted our assistance getting a certain plating to adhere better. Once we understood their goals, we ended up coming up with a whole new plating for them that was a better fit for their product and actually cost them less.  Click to read more about it >>
Start Early During the Metal Plating Process
So help us help you. Contact us during the design process and we'll help you get the right plating at the right price.
We have been helping companies with plating solutions since 1967. We know plating. Our customers use words like innovative, solution-oriented, top-quality and experts to describe the work we do and the experience we bring to every project.
Check out the list of customers who have trusted us so far.  And if your company is ready for the right metal finish, give us a call at 303-432-8500
Learn more about the metal plating process at ThomasNet