Gold Plating Services from AST
Gold Plating Services

Gold plating refers to applying a thin layer of gold on the surface of an object made of another metal. The metals that are most frequently gold plated are copper and silver. This process can be done by either chemical or electrochemical plating. Even though gold is a very expensive metal, gold-plating may prove to be much cheaper than you would have expected. This is due to the fact that the layer of gold is usually very thin, so there is not that much material used.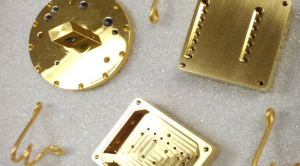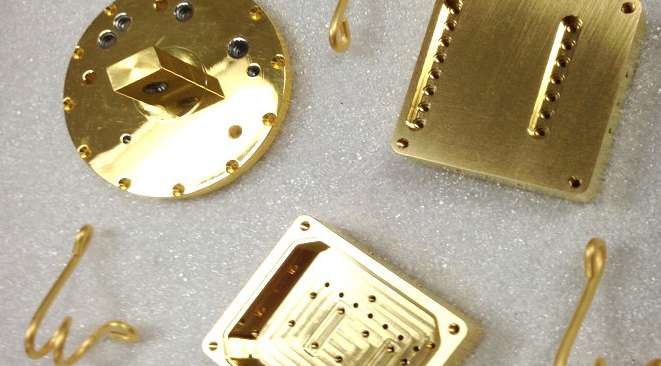 For jewelry, gold plating is used in order to ensure the durability of each piece, especially for those made of corrosive materials. Depending on the type of gold and on the thickness of the gold layer, this process may extend the life of jewelry by several years. Surely, this frame of time also depends on the way in which jewelry is worn and stored.
Nonetheless, gold plating is used in more industries, not only for jewelry or aesthetical purposes. For instance, the semiconductor industry uses soft, pure gold plated, with Knoop hardness ranging from 60 to 85. In this case, it is essential that the plating baths be kept safe from contamination.
Bright, hard gold can also be plated on contacts; the Knoop hardness required for this is 120-300 and the gold purity has to be extremely high (no less than 99.7%). The same type of gold can be used for printed circuit boards (PCBs). In this case, a lower gold concentration can be used. Nickel and cobalt are also contained by this type of gold that is use for only a few parts of the PCBs.
Soft and pure gold can be used to plate entire PCBs. By using this technology, one can deposit the layers that are considered to be suitable for wire bonding. In all these cases, gold plating is used in order to obtain a corrosive-resistant and electrically conductive layer, which ensures the durability of PCBs and other similar devices and instruments.
If you are searching for a professional gold plating service, then you should look no further than Advanced Surface Technologies (AST). We can offer this type of service for virtually any material, from aluminum to steel. We also use a myriad of hardness grades, from 90 Knoop to 201 Knoop. Our team of professionals is always ready to choose the correct type of gold in terms of hardness, purity and other specs for every surface that you need to have plated. We serve a lot of industries, ranging from aerospace to electronics and we always do our best to accommodate all needs and all budgets. We carefully select all of our providers, as well as the employees, in order to make sure that our activity runs smoothly. AST has been in this business from 1967. Ever since then, we have continuously improved our techniques and strived to keep the same high standards. This is why we have an impressive portfolio of satisfied customers that come back to us every time they need a similar job done.